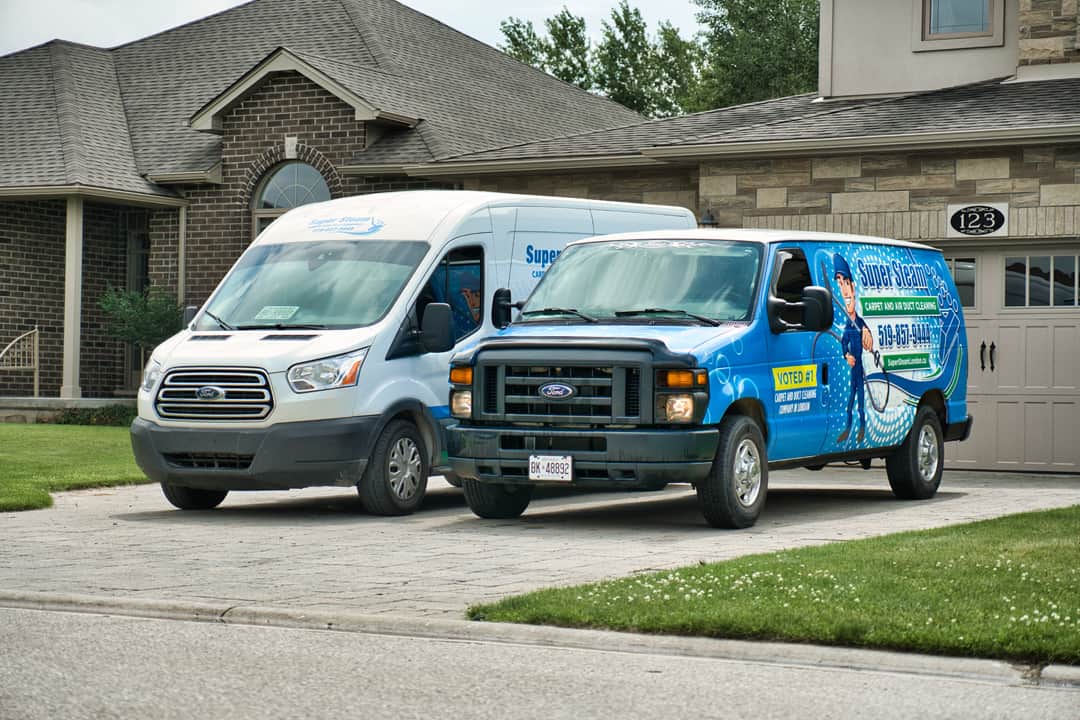 Rated

#1

in

Steam

&

Duct

Cleaning

Services
When it comes to steam cleaning and duct cleaning, we are the best in the business.
Over 10 Years of Experience
Located in London, Ontario, we are a local family business with 10 years of industry experience! We have been progressively growing and now have 35 employees and 7 trucks. Our client base is very loyal, and our London community has nominated us with the Platinum award four years in a row! We have now expanded to bring our 5 Star Steam Cleaning and Duct Cleaning services to Woodstock, Brantford and Hamilton. Be sure to check out our Google reviews as a reference, and we look forward to the opportunity to serve you with your steam cleaning, duct cleaning or emergency service needs.
We provide high quality services since 2012
2011
Shawn starts Super Steam with one truck and one employee.
2013
Super Steam expands beyond steam cleaning into duct cleaning.
2018
Super Steam expands to 10 employees.
2019
Super Steam expands to 25 employees.
2020
Super Steam becomes highest ranked in London for duct cleaning and steam cleaning.
2021
Super Steam expands to 35 employees with 7 trucks.
2023
Super Steam expands to serve Woodstock, Brantford & Hamilton.
We take pride in the services we provide and do our best to ensure only the best quality and customer satisfaction. We also would like to thank our clients for their continued support, reviews and recommendations.
See

what

our

customers

say

about

Super

Steam