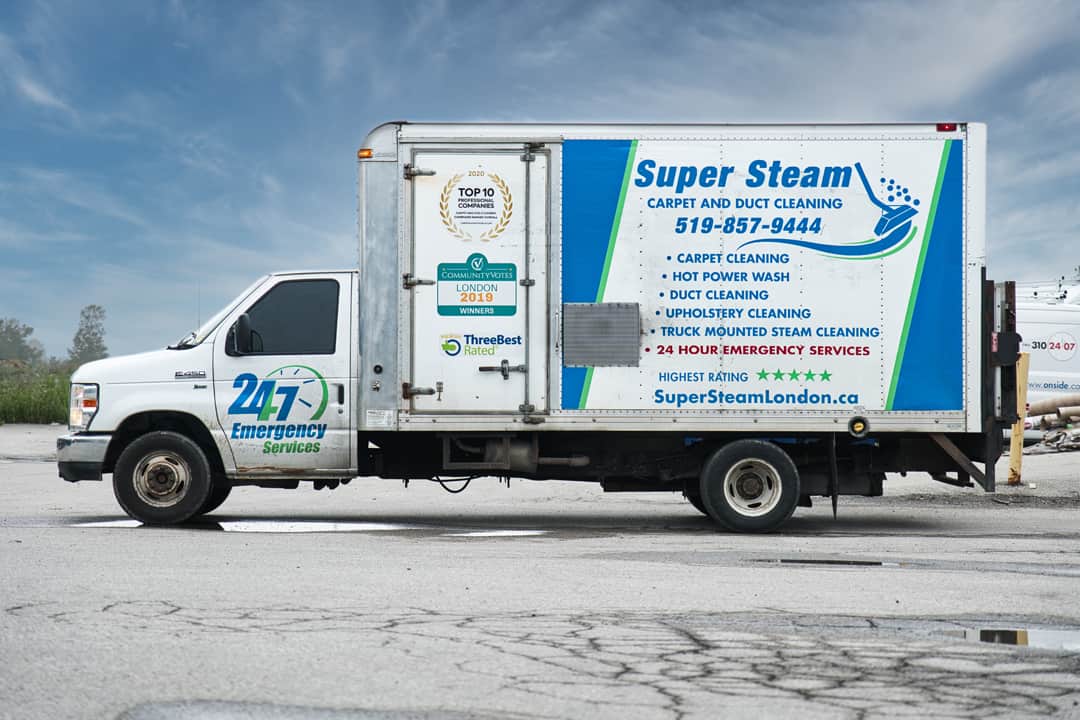 Rated

#1

in

Steam

&

Duct

Cleaning

Services
We're

here

when

you

need

us

the

most!
Life happens, and unfortunately, there are times when your home or business is damaged by wind, fire, floodwater, burst pipes, sewage backup, or something else. We are here to make this unpleasant time a more bearable experience. Time of day does not matter; we are on standby and available 24/7 to assist you with your emergency needs. 
Our 100% satisfaction guarantee backs all our emergency services!
24/7 Emergency Demolition
24/7 Drying & Dehumidifying
24/7 Item Removal & Disposal
We are #1 In London Because:
Locally owned and operated
State of the art truck powered steam & duct cleaning system
We treat your home like it's our own.
We don't cut corners (no pun intended)
Eco-friendly / "green" products
Emergency services available 24/7.
See

what

our

customers

say

about

Super

Steam
Learn

More

About

Emergency

Services